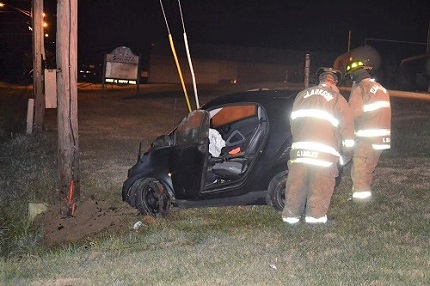 A Leitchfield man has been injured in a Smart car versus utility pole accident in Clarkson.
Monday morning at approximately 1:00, Grayson County Sheriff's Office Sgt. Fred Norder, the Clarkson Fire Department and EMS responded to the 500 block of West Main Street after a Mercedes Smart car struck a utility pole head-on.
Based on marks at the scene, the vehicle, being driven by 25-year-old Jacob Wisdom, left the road coming out of a curve as Wisdom traveled west. The Mercedes traveled through a ditch and onto a grassy area for about 150 feet before striking the utility pole head-on.
Wisdom, suffering from a broken hip, was transported to Twin Lakes Regional Medical Center by EMS.
Kentucky Utilities also responded to assess damage to the leaning pole.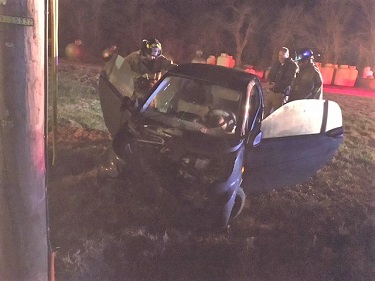 By Ken Howlett, News Director
Contact Ken at ken@k105.com