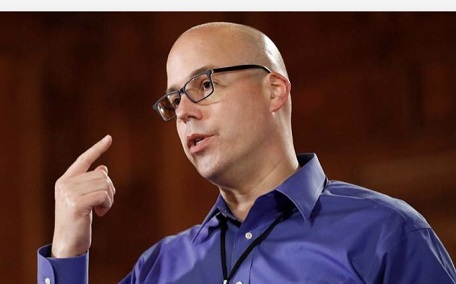 During Gov. Andy Beshear's Monday coronavirus briefing, the governor condemned armed militia members who were at the Kentucky Capitol on Saturday, saying, "We will not be bullied," while also denouncing those who vandalized the Kentucky health commissioner's residence on Sunday.
The governor talked about a similarity between the U.S. Capitol attack and Saturday's protest in Frankfort.
"One of the ways that we absolutely know what some individuals intended to do in terms of kidnapping and/or harming elected officials, were the zip-ties," he said.
He showed a news photo of a man at the Frankfort rally who was carrying a large quantity of zip-ties.
"I believe when asked (about the zip ties) he said, 'just in case.' These are not the actions of people who believe in this country and in the rule of law," Beshear said. "It's people who believe they can take the law into their own hands, and bully and intimidate other individuals. We, here in Kentucky, will not be bullied."
Beshear also described an incident that occurred at Kentucky Department for Public Health Commissioner Dr. Steven Stack's residence on Sunday.
"Someone vandalized our own Dr. Stack's home, spray painting, 'COVID is PCR fraud' on his mailbox," Beshear said. "This wasn't about what was spray painted on the mailbox, this was about those individuals, those bullies, trying to create terror by saying 'we know where you live. We know how to get to you.' We will not let that happen."
(PCR testing is considered the "gold standard" in COVID-19 detection.)
The governor noted that it was he, not Dr. Stack, who made the decisions on COVID-related restrictions.
"Trying to create fear in his family is the lowest form of low," Beshear said. "So, for the cowards out there that did it, we're working to find you. It is not acceptable. This is not how we act in our society and in a democracy."
He also noted that the FBI has been monitoring chatter that there are attacks planned on all 50 state capitols as well as another on the U.S. Capitol.
"We will not allow that to happen," Beshear warned. "We will protect these buildings, these grounds, and everyone in them, and we are ready to do whatever necessary, Kentucky State Police and others, to ensure the safety of everyone here."
(Photo: Dr. Steven Stack)
By Ken Howlett, News Director, and Tom Latek, Kentucky Today
Contact Ken at ken@k105.com