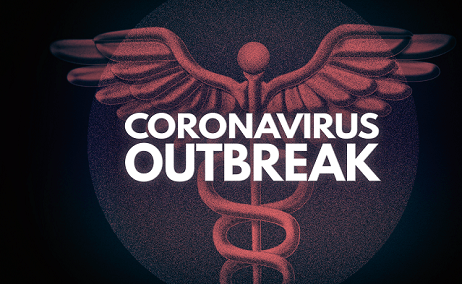 Gov. Andy Beshear on Wednesday reported 4,560 new coronavirus cases were confirmed in Kentucky over the previous 24 hours.
The new cases increase the state's COVID-19 victim count to 313,282 (about one case per 14 Kentucky residents).
Counties reporting the most new cases on Wednesday include Jefferson (664), Oldham (247), Kenton (241), Fayette (237), Daviess (170), Boone (160), Morgan (119), Campbell (106), Pulaski (104), and Warren (94).
(Morgan County, in eastern Kentucky and with a population of about 14,000 residents, has had 1,487 COVID cases confirmed since March. Currently, Morgan County has, by a wide margin, the highest COVID-19 incident rate in the state with 954.2 cases diagnosed per day per 100,000 residents (over the last seven days), over four times the next highest incident rate of 220.9 in Clinton County. Interestingly, and according to the Kentucky Department for Public Health, the county has had zero COVID-related deaths.)
Officials reported an eye-opening 47 new deaths on Wednesday, raising the commonwealth's death toll to 2,991 (one percent fatality rate). Kentucky has now had 219 COVID-19-related deaths over the last eight days (27.4 per day), and 1,083 deaths over the last 44 days (24.6 per day).
"We're going to pass 3,000 COVID-19 deaths in the commonwealth," Beshear said. "That is tragic. We can stop this. We need to wear masks. We need to follow the rules and restrictions, and now is not the time to pull away the authority that keeps us safe. That allows us to be fluid and flexible with a virus that appears to be mutating and spreading more aggressively."
The rolling seven-day positivity rate rose a tad from Tuesday's 12.23 percent to 12.29 percent on Wednesday.
Hospitalizations fell by 31 patients to 1,702, while intensive care patients rose by six to 403. Victims on ventilators increased from Tuesday's 207 to 225 on Wednesday.
Since the onset of the pandemic, 14,892 (4.8 percent) people have been hospitalized, with 3,278 (1.1 percent) patients treated in intensive care.
At least 39,723 (12.7 percent) Kentuckians have recovered from the virus, and 3.69 million COVID-19 tests have been administered in the state.
By Ken Howlett, News Director
Contact Ken at ken@k105.com