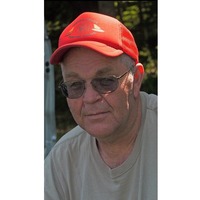 Danny Ray Haycraft, age 67, of Leitchfield, KY, passed away Friday, (January 8, 2021) at the Twin Lakes Regional Medical Center.
He was born on October 16, 1953 in Grayson County, KY, the son of the late Herman and Elsie Saltsman Haycraft.
He was a construction worker all of his life, he enjoyed trapshooting with his friends and spending time with his grandchildren.
He is survived by his wife of 42 years, Mary Haycraft; three daughters, Angie Dennis (Josh) of Leitchfield, KY, Elizabeth Hibbard (John) of Hudson, KY, and Debra Coppage of Leitchfield, KY; eight grandchildren; one great-grandchild; and two sisters, Carolyn Rigdon (Johnny) of Caneyville, KY, and Lillian (Lonard) Lasley of Anneta, KY.
Funeral services will be at 12:00 p.m. Thursday, (January 14, 2021) at the Dermitt Funeral Home in Leitchfield. Bro. Leon Ashley will be officiating. Burial will be in the New Freedom Church Cemetery.
Visitation will be at the Dermitt Funeral Home from 2:00 p.m. to 8:00 p.m. on Wednesday and from 9:00 a.m. Thursday until time of services.