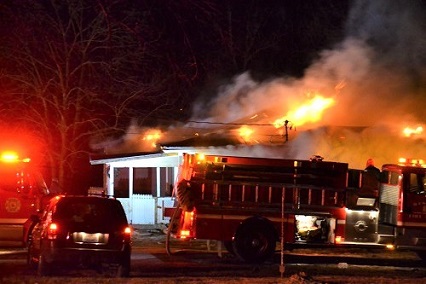 The East Grayson Fire Department provided mutual aid to three Hardin County fire departments battling a house fire on Salt River Road.
Tuesday morning at approximately 4:15, the East Grayson FD responded to 18074 Salt River Road, about two-and-a-half miles inside Hardin County, to assist the White Mills, Stephensburg and West 84 Fire Departments.
Upon arriving at the scene, firefighters found a residence with fire coming from the roof and back part of the home. Firefighters battled the blaze from all four sides of the home, as the fire appeared to be spreading through the attic area after apparently starting in the back of the house.
Despite firefighters' efforts, the home was a total loss.
East Grayson FD cleared the scene at approximately 7:40 Tuesday morning.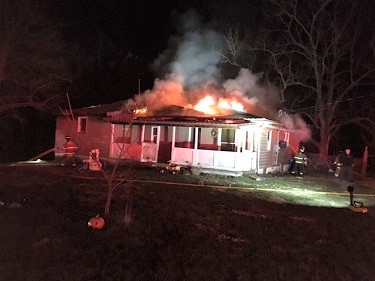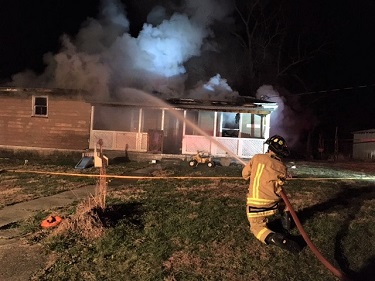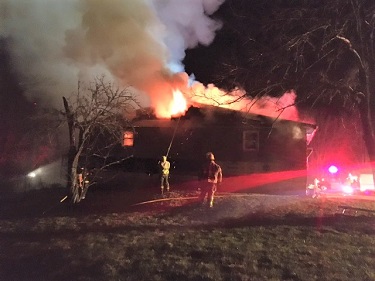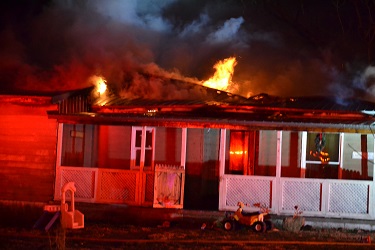 By Ken Howlett, News Director
Contact Ken at ken@k105.com