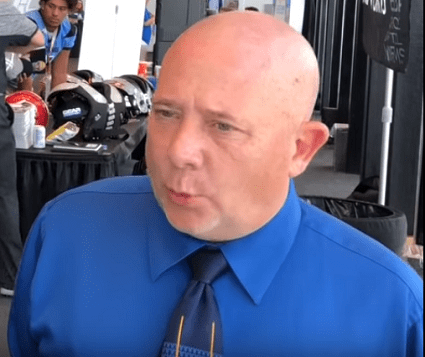 On Wednesday afternoon, Edmonson County High School named former Grayson County football coach Ed Smart as their 13th head coach in program history.
Smart spent 16 seasons as the leader of the Cougar football program and is the school's all-time leader in wins with an 84-94 record.
He resigned following the end of the 2019 season and was replaced by offensive coordinator Bryan Jones.
Smart takes over a Wildcat football team that finished the 2020 season with a 4-4 record and as the district runner-up.
It is expected that Grayson County and Edmonson County will return to the gridiron to play one another again starting this season.
By Sam Gormley, Play-By-Play Announcer/Local Sports
Reach Sam at sam@k105.com