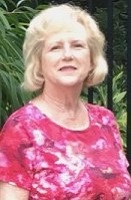 Carmen "Renee" Milliner, 71, of Leitchfield, passed away Monday, January 11, 2021, at University of Louisville Hospital.
She was born July 12, 1949, in Oakland, California, the daughter of Coy Meredith and Imogene Haycraft Raymer and Odas Raymer.
Renee was a member of St. Paul Catholic Church. She retired as the St. Paul Catholic Church secretary after 20 years of service. She loved going to church, spending time with family and friends, reading, and traveling. She was always of service to her husband, mother, children, grandchildren, and friends. She showered them with love and affection.
She is survived by her loving sons Chris Milliner and Scott Milliner (Holly); grandsons, Josh Milliner and Luke Milliner; a sister, Charlotte Robbins; a brother, David Meredith (Sheila); and several nieces and a nephew.
She was preceded in death by her loving husband, Joseph "Homer" Milliner; parents; sister, Sharon Bye; nephew, Robert Whitney Robbins; father-in-law, Henry William Milliner; mother-in-law Lura Dorothy Boone and her husband Leo Boone.
Funeral services will be held at 11 AM, Friday, January 15, 2021 at St. Paul Catholic Church with Rev. Steve Hohman officiating. Burial will follow in the St. Paul Cemetery.
Visitation will be from 4 to 7 PM Thursday, and from 9 to 10:30 AM, Friday at the Rogers-Oller Funeral Home.