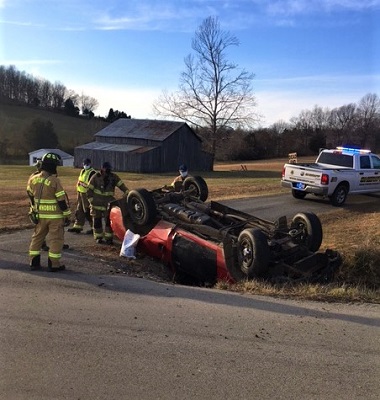 A man has flipped a truck on Kefauver Road and fled the scene.
Thursday afternoon at approximately 3:00, Grayson County Deputies Rick Mehlbauer and Erik Franklin and the Leitchfield Fire Department responded to the accident in the 400 block of Kefauver Road and found a Ford Ranger flipped over in a ditch.
According to witnesses, the male driver fled the scene on foot. He was wearing a blue jacket.
Police said based on marks at the scene, the driver of the Ranger lost control of the vehicle, crossed the center line and overcorrected, entering a ditch where it flipped onto its top.
Police and firefighters searched the area for the male with no success, with deputies alerting the ER at Owensboro Health Twin Lakes Medical Center.
Mehlbauer continues the investigation.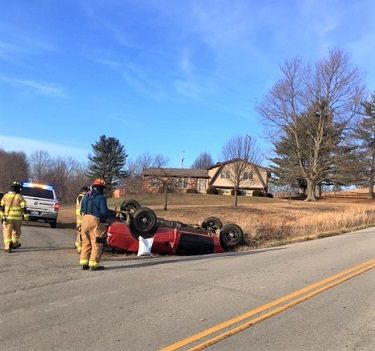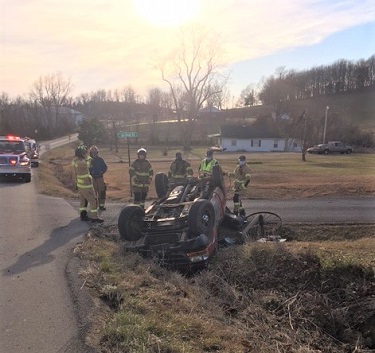 By Ken Howlett, News Director
Contact Ken at ken@k105.com