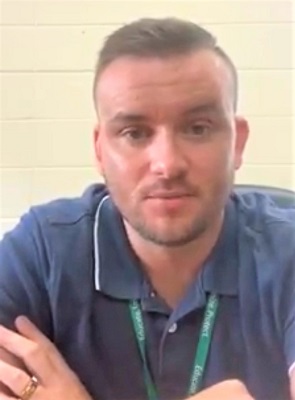 The Grayson County Health Department (GCHD) has released an update on COVID-19 vaccine availability and distribution.
On Monday, GCHD Director Josh Embry said the agency has received "just enough vaccine to vaccinate first responders/healthcare workers, school employees, and to administer second doses that are due."
Embry continued by saying the health department has been able to inoculate "a few seniors" 70-years-old and older.
"Vaccine is extremely limited at this time," Embry stated, but the GCHD has created a waiting list of people 70 and over. Currently, Embry said, there are 1,600 people on the list.
"We have no idea as to when we can expect enough vaccine to start mass vaccinations," Embry said before adding that "once more information is made available to us, we will work to educate the community."
The director ended his statement by noting that COVID-19 vaccine demand is a worldwide concern, but once a large amount doses are made available "Grayson County stands ready and capable of administering" the vaccine.
(Photo: Grayson Co. Health Dept. Director Josh Embry)
By Ken Howlett, News Director
Contact Ken at ken@k105.com