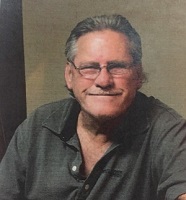 Morris Lee Darnell, age 65, of Leitchfield, passed away, Saturday, February 13, 2021, at Morgantown Care and Rehab.
He was born September 3, 1955, in Ft. Benning Georgia to the late James and Judy Payton Darnell. He was a former mechanic.
In addition to his parents, he was preceded in death by a brother, Kevin Darnell.
He is survived by two daughters, Talia (Chris) Martin of Morgantown, Katrina (Tom) Harmell of Pennsylvania; a son, Tyler (Dana) Darnell of Leitchfield, five grandchildren, Cole Martin, Leah Harmell, Easton, Raylon and Noah Finn; two sisters, Terri Brooks and Jill Gibson and a brother, Hugh Darnell.
Funeral services will be held at 2 PM, Saturday, February 20, 2021, at Watkins-Oller Funeral Home with Bro. Woody Moore officiating. Burial will follow in the McDaniels Cemetery.
Visitation will be after 10 AM, Saturday at the funeral home.