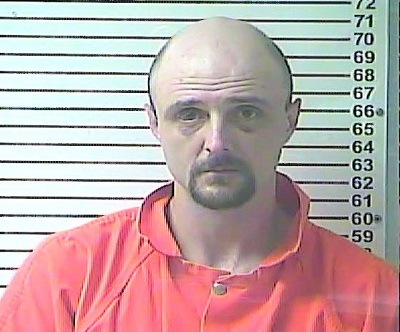 A Hardin County man has been arrested after severely beating his wife multiple times over the course of several days.
Vine Grove police arrested 38-year-old Donald L. Lewis, of Vine Grove, and charged him with second-degree assault (class C felony) and first-degree unlawful imprisonment (class D felony).
Lewis, according to The News-Enterprise, beat his wife so viciously that she suffered two black eyes that were filled with blood. The victim also displayed swelling on both cheeks and a deep bruise on her upper chest.
He is additionally accused of not allowing his wife to leave the residence between February 16 and Sunday, when she escaped the couple's home.
"It was immediately obvious that she had been assaulted where as both (of) her eyes were black and blue and she had blood pooling in the sclera, nearly completely consuming the whites of both eyes," the newspaper reports the arrest warrant states.
The victim was transported to Baptist Health Hardin for treatment.
Lewis is being held in the Hardin County Detention Center on a $10,000 cash bond.
By Ken Howlett, News Director
Contact Ken at ken@k105.com