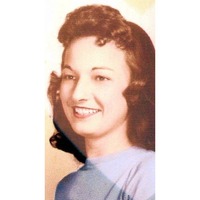 Kathleen Mudd Embry, age 80, of Caneyville, KY, passed away peacefully Sunday, (February 28, 2021) at Owensboro Health Twin Lakes in Leitchfield, KY surrounded by her family.
She was born on June 20, 1940 in Grayson County, daughter of the late Roy E. and Mertie Elder Mudd.
She was a retired secretary of Caneyville Elementary School who enjoyed quilting, sewing, gardening and tending to her flower beds. She was a member of the Pleasant Union United Baptist Church.
She is survived by one daughter, Carla (Gregg) Skaggs of Millwood and one son, Anthony (Cheryl) Embry of Caneyville; brother, Roy Mudd, Jr. of Caneyville; six grandchildren, Stacey (Phillip) Wilt, Lindsay (Nick) Gilkey, Brittany (Trevor) Howard, Brent (Lauren) Embry, Amy (Caleb) Embry and Jessi Bryant; five step-grandchildren, Heather (Chris) Dickerson, Brittany (Jason) Martin, Matthew (Misty) Skaggs, Andrew Skaggs and Christopher Skaggs; twenty great-grandchildren and a very special friend, Harl Woosley.
Along with her parents, she was preceded in death by her husband of 45 years, Sherman Embry; three sisters, Marjorie Mudd, Louise Hack and Lorena Armes; four brothers, Elbert, JT, Charles and Louis; and one granddaughter, Lauren Christina Bryant.
Funeral services will be at 2:00 p.m. Wednesday, (March 3, 2021) at the Pleasant Union United Baptist Church. Bro. Larry Holman will be officiating. Burial will be in the Wilson Cemetery.
Visitation will be at the Pleasant Union Church from 10:00 a.m. on Wednesday until time of services.
Online condolences can be made in the guestbook on our website at www.dermittfuneralhome.com.