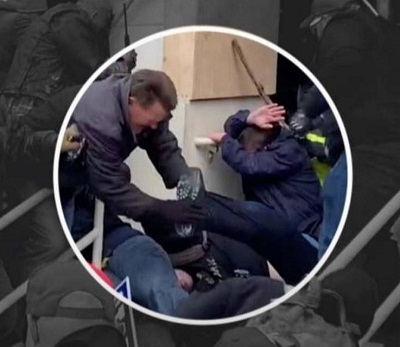 The Marshall County man previously charged with assaulting a D.C. metro police officer during the riot at the U.S. Capitol in January has again been charged.
Clayton Ray Mullins, of Benton, according to a recently unsealed indictment, has been charged with assaulting another D.C. metro officer. The indictment does not offer details into Mullins' actions related to the indictment.
Mullins was detained by federal agents on February 23 after he was seen in YouTube videos assaulting a D.C. metro police officer during the riot, according to an FBI affidavit. The officer was hospitalized and had to have staples put in his head because of a laceration, according to the affidavit.
Mullins was in February charged with assault, resisting or impeding police officers, obstruction of law enforcement during civil disorder, knowingly entering or remaining in any restricted building or grounds, disorderly and disruptive conduct in a restricted building or grounds, engaging in physical violence in a restricted building or grounds, and violent entry and disorderly conduct on Capitol grounds.
He has been released from federal custody and placed on home confinement.
Video showed Mullins grabbing at the officer while on the Capitol building steps, eventually grabbing the officer's leg and "violently pulling on it," according to a federal affidavit, as the officer was dragged down the steps.
Another officer at the scene was shown on body camera video trying to pull the officer away from Mullins, which led to a "battle of tug of war" over the officer, the affidavit states.
The officer who Mullins pulled to the ground was kicked, struck with poles and stomped on by several people, according to the affidavit. The officer also recalled having his helmet ripped off his head and being stripped of his baton, gas mask and a cell phone. The officer was also maced once his mask was ripped off.
That officer responded to the Capitol due to the violence breaking out and was positioned in an archway that provided access to a lower terrace of the Capitol when Mullins began pulling on him, according to the affidavit.
(Photo of Clayton R. Mullins assaulting officer, Mullins mugshot courtesy of the FBI)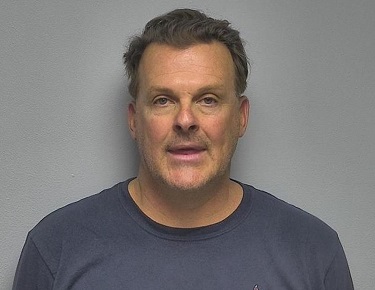 By Ken Howlett, News Director
Contact Ken at ken@k105.com