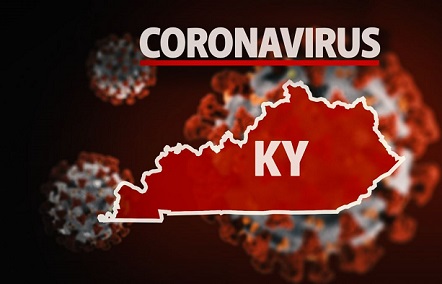 Over the last two days, Gov. Andy Beshear reported a combined 1,372 new COVID-19 cases were confirmed in Kentucky on Tuesday (344) and Wednesday (1,028).
Wednesday's 1,028 cases represent the first time Kentucky has reported over a thousand cases in a single day since March 11.
The new cases increase the state's COVID-19 victim count to 430,860 (about one case per 10.2 Kentucky residents).
Officials reported 27 coronavirus deaths (includes 10 audit deaths) over the last two days, raising the commonwealth's death toll to 6,198 (1.4 percent fatality rate).
"Today's report reminds us that even though we've come so far in the fight against COVID-19, this isn't over yet," Beshear warned. "Please, if you're 16 or older, get vaccinated. Keep masking up in public spaces even if you have been vaccinated. None of us want to throw away our progress."
The rolling seven-day positivity rate dropped slightly from Monday's 2.9 percent to 2.87 percent on Wednesday.
Hospitalizations increased by 30 patients over the last two days to 383, while the number of people in intensive rose by 15 to 112. Victims on ventilators went up by 20 patients to 66.
Since the onset of the pandemic, 21,005 (4.9 percent) people have been hospitalized, with 4,352 (one percent) patients treated in intensive care.
At least 50,122 (11.6 percent) Kentuckians have recovered from the virus.
Officials said over 1.48 million Kentuckians have received at least one coronavirus vaccine.
By Ken Howlett, News Director
Contact Ken at ken@k105.com