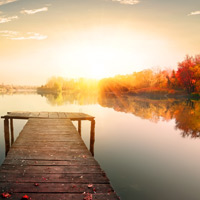 James D. Schehr, age 63, of Leitchfield, KY, passed away Tuesday, (October 12, 2021) at his residence.
He was born on December 6, 1957 in Louisville, KY, the son of the late Frank and Martha Gant Schehr.
He was a retired sheet metal worker and also owned his own small business, Schehr Cutlery. He was a member of Sheet Metal Workers Local #110. He enjoyed fishing, making hunting knives, and buying and selling knives. He attended Bethel Fellowship.
He is survived by his wife, Judy Butner Schehr of Leitchfield; two sons, James Michael (Lindsey) of Louisville and Dillon Alexander (Katlyn) of Jasper, Indiana; one grandson, Colton Michael; sister, Catherine Kahoe of Louisville and brother, Joseph Harper of Horse Cave; and a few nieces and nephews.
Other than his parents, he was preceded in death by a brother, Vincent Schehr and an infant sister.
Funeral services will be at 2:00 p.m. CST Friday, (October 15, 2021) at the Dermitt Funeral Home in Leitchfield. Bro. Ray Robbins will be officiating. Burial will be in the Eveleigh Cemetery.
Visitation will be at the Dermitt Funeral Home from 10:00 a.m. CST on Friday until time of services.
Online condolences can be made in the guestbook on our website at www.dermittfuneralhome.com.