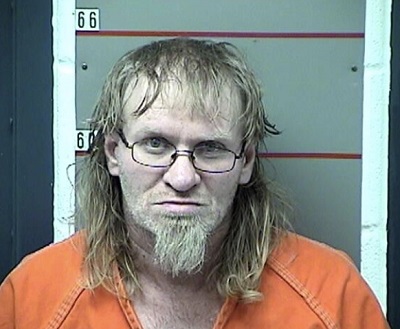 A Clarkson man has been jailed on drug charges after an investigation by the Clarkson Police Department.
At 10:30 Wednesday morning, the investigation led Clarkson Police Chief Buck Meredith and Constable Mark Stanton to Brentwood Manor Apartments, at 328 North Patterson Street, where police made contact with the suspect, 43-year-old Greg Crawford.
During a search of the apartment, Meredith and Stanton located just under five grams of methamphetamine, digital scales and "items related to methamphetamine trafficking," Meredith said.
Crawford was arrested and charged with trafficking in a controlled substance (methamphetamine), possession of a controlled substance (methamphetamine) and possession of drug paraphernalia.
The suspect was lodged in the Grayson County Detention Center.
The investigation is ongoing.
By Ken Howlett, News Director
Contact Ken at ken@k105.com