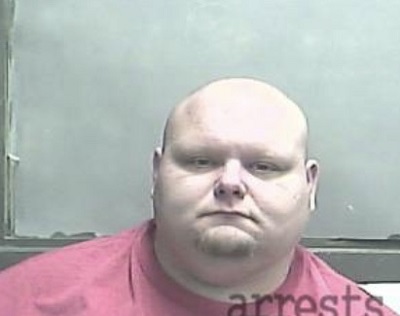 A Clarkson man who shot and seriously injured a Leitchfield man with a pellet gun in July 2021 has been arrested in Meade County on assault and tampering charges.
Joshua R. Rhodes, 38, was arrested on Monday and charged with first-degree assault and tampering with physical evidence. He was lodged in the Meade County Detention Center but is no longer listed as an inmate.
On July 11, 2021, the Leitchfield Police Department, Grayson County Sheriff's Office and EMS responded to the 1100 block of Deshea Drive after 38-year-old Nathan Denham, of Leitchfield, arrived at a residence with a gunshot wound to his arm, with the victim telling law enforcement he had been shot on Maple Street in Leitchfield.
Denham was transported to Baptist Health Hardin by EMS with non-life threatening injuries. He was later taken to University of Louisville Hospital.
Law enforcement then proceeded to Maple Street and, according to LPD Detective Kevin Smith, the investigation showed that Denham and Rhodes began arguing outside a home. Smith said that during the argument, Rhodes retrieved an air pellet gun and shot Denham in the arm. Denham then fled to Deshea Drive.
Rhodes was charged with second-degree assault.
When Rhodes was arrested in July of last year his address was listed as Leitchfield. The Meade County Detention Center lists him as living in Clarkson.
By Ken Howlett, News Director
Contact Ken at ken@k105.com