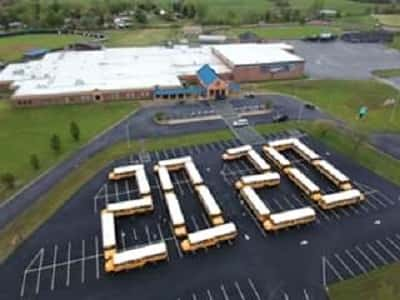 K105, in partnership with Grayson County Schools, will give the GCHS Class Of 2020 the proper send-off to try and offset the disappointment caused by COVID-19.
On May 16 beginning at 10 am, a Class Of 2020 Parade will wind through Leitchfield beginning at the Southgate Mall and eventually arriving on the campus of Grayson County High School where graduates will receive their diploma.  We'll carry all the parade and the ceremony on K105 Digital Productions including our Facebook, YouTube, and Periscope channels.
We'll be embedding "Senior Salutes" during our program that can be purchased by friends and family.  Options include a text salute, a salute that includes a message and picture, and even your very own video salute.  For an example, and to purchase a Senior Salute to pay tribute to your GCHS Class Of 2020 graduate, see and follow the link below:
(Insert First Name)

We are all proud of you for all of the hardwork you put into graduating. We can't wait to see what is next in your life

Love, the Johnson Family
These can be purchased by filling out the form linked at the bottom of the page. NOTE: Each option is priced on a different tier and will change after May 5, 2020.