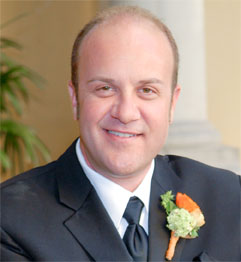 Mark Buckles- President/CEO: 
Mark Buckles began his career in 1988 in the very studio that he is still to this day able to call home. For the last 21 years he has owned and operated stations WKHG and WMTL in his hometown as President and CEO of Heritage Media of Kentucky, Inc.  In late 1994, he formed Heritage Media of Kentucky, Inc to acquire WKHG and WMTL. Heritage Media assumed control in February 1995 and over the next 2 decades, under his leadership, the company has been a pioneer in early adoption of technology and innovation during the arrival of the digital age. Mark hosts In The Know each morning. Captivating listeners with his daily "Point to Ponder" and "Pearl of Wisdom". He and his wife Christy have 2 daughters. Taylor is a recent graduate of the University of Kentucky currently working in Medical Sales based in Bowling Green. Anna is a Sophomore student at Bethel Christian Academy.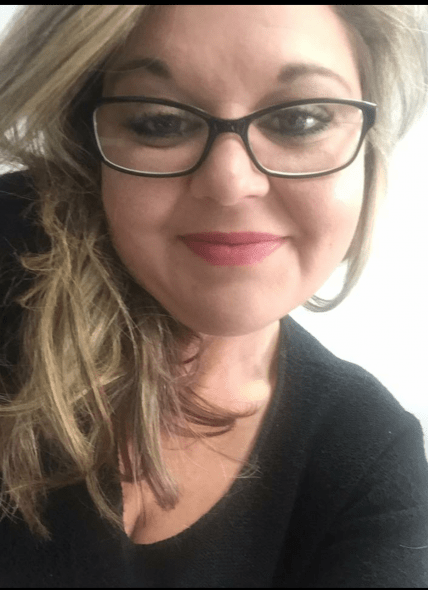 Christy Buckles- General Manager/General Sales Manager:
Christy Buckles began her career in 2009 at K105. She is the General Manager as well as the General Sales Manager for the company. Christy is a 1997 graduate of Edmonson County High School, but she cheers on the Grayson County Cougars every chance she gets. Christy graduated from Western Kentucky University in 2001 with a major in Information Technology and minor in Communication and Broadcasting. Christy is the wife of Mark Buckles and she is also a host on the morning show "In The Know" known as Beege!  Her contagious laugh and insightful thoughts keep listeners hooked and always wanting to hear more!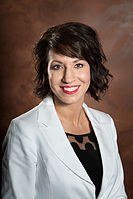 Misty Thomas- Account Executive/Program Director/ Host of Shop Local Leitchfield
Misty Embry Thomas was born and raised in Leitchfield. A mother of three children now in college, she married her high school sweetheart Jason 22 years ago, and together they raised their children in Leitchfield. Misty works as the Marketing and Program Director for Heritage Media of Kentucky. Misty co-hosts "In The Know" for both stations, and hosts a new morning program called Shop Local Leitchfield on 1039 The Moose. Misty worked over the past two years to help open Saving Hope Charities in Leitchfield, which offers a transitional living facility, and advocacy for women & children in homeless situations, she is now working to help another group of community leaders bring an all encompassing advocacy program to Grayson County called Circles, that will help people overcome their crisis poverty situations.  Hopefully, that program will launch this fall.  Misty has sat on the Grayson County CASA Board of Directors for the past 9 years, is the Vice President for Grayson County Chamber of Commerce Board of Directors, and is currently back in school to secure her Masters in Community Development.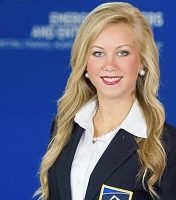 Ashton Filburn- Account Executive
Ashton Filburn is a Grayson County native. She spent her undergraduate career at The University of Kentucky where she earned a Bachelors degree in Business and Organizational Communications. After graduation, Ashton decided to move back home and use her degree here at K105. As Lead Account Executive, Ashton spends her days working with our sponsors. If you are interested in advertising with Heritage Media of Kentucky, she is the girl to talk to. Ashton's love for the Leitchfield community has allowed her to be a great fit on our team. Outside of work, Ashton can be found helping out at her church or with various community service events.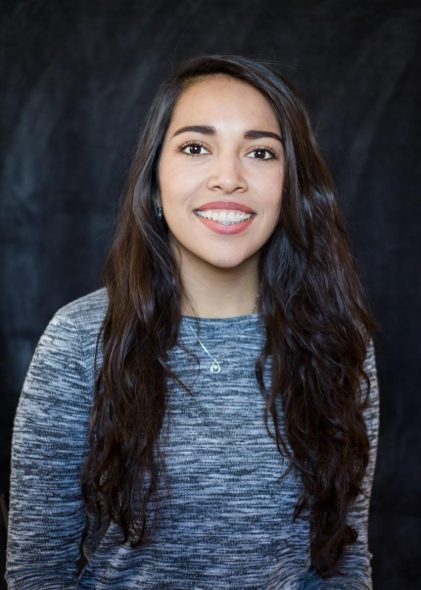 Camila Falcon- Business Manager:
Camila Falcon joined the K105 Team in June of 2018 as Business Manager where she handles various aspects of the business and is the friendly voice you hear when you call in during Shop Local Leitchfield and In The Know. In July 2018, she took over as the voice behind the K105 Station Blog and opened audience's views to many DIY topics and exciting ideas. Camila describes herself as someone who appreciates music and all its aspects, a dog lover, a former 4-H member, and a girl who simply loves adventuring and exploring. One final fun fact: Camila has six sisters, which according to her, makes life even more fun.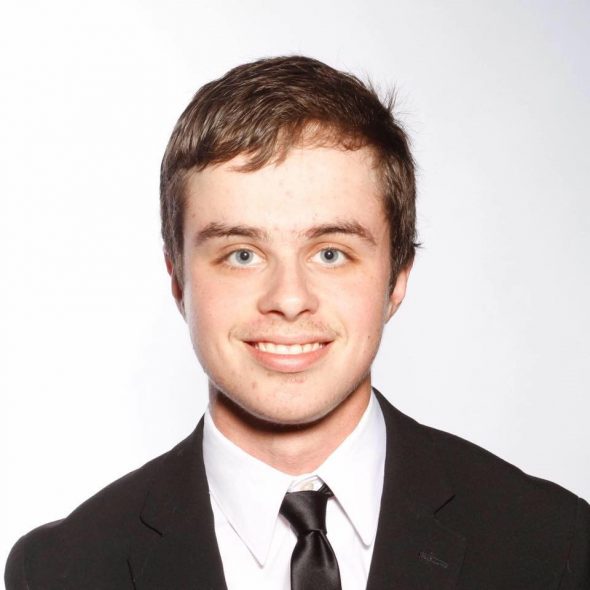 Sam Gormley- On-Air Host/Play-By-Play Announcer/Digital Specialist:
Sam Gormley joined K105 in July 2018 as an On-Air Personality/Digital Specialist/Commentator for Cougar Sports/Jack of all Trades. He is a 2018 graduate of Western Kentucky University where he majored in Broadcast News. While on the Hill, Sam worked as the Program and Sports Director for WKU's "Revolution 91.7." He also spent time working for Bowling Green's WKCT as a Producer and Anchor. In his free time, the Northern Kentucky native can be found cheering on the Reds, Bengals, Hilltoppers or the Wildcats; who he also covers for Kentucky Sports Radio.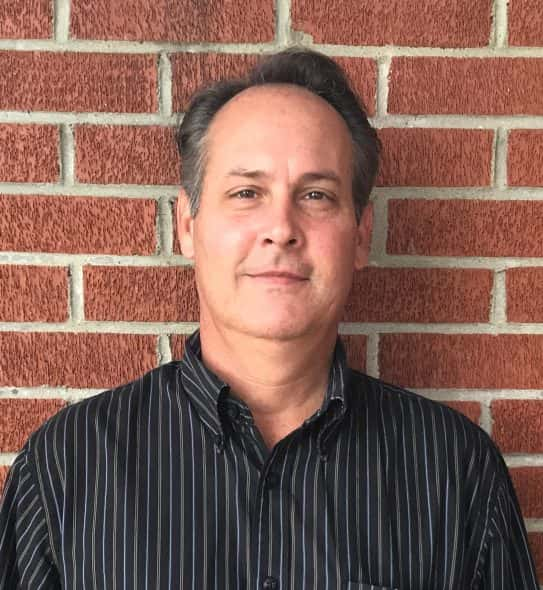 Ken Howlett- News Director:
Ken joined K105 in January 2014 as News Director after six years covering University of Kentucky athletics as the editor of the popular UK sports web site, A Sea of Blue.com. He also wrote for three sports-related publications, The High School Zone Magazine and Topper Nation, both Bowling Green, KY-based monthly magazines, and contributed for three years to a UK basketball preseason magazine, Wildcat Tip-Off. Ken also co-hosted a UK call-in show on a Bowling Green radio station for two-and-a-half years, and has been a contributing writer on Kentucky men's basketball coach John Calipari's web site, CoachCal.com, since September 2010. He resides in Leitchfield with his family.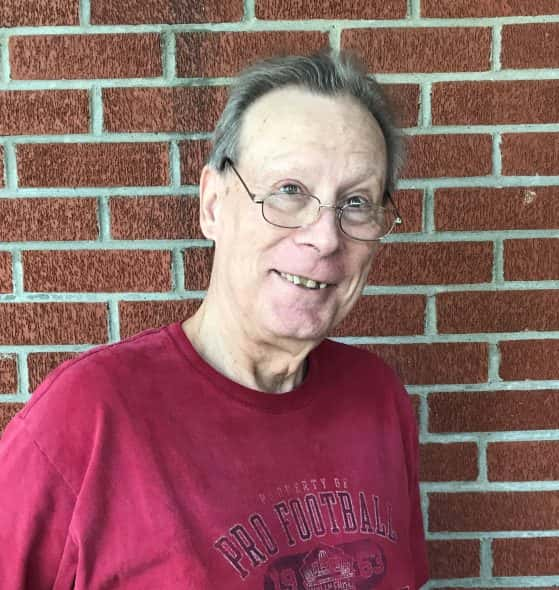 Don Brown- Sports Reporter:
Don Brown is head Sports Writer for K105 where he closely follows Grayson County Cougar and Lady Cougar Sports. Don, a Kentucky native, has been professionally covering sports for the last 23 years but has been a sports fan all his life with the Reds being his favorite team. Before returning to Kentucky in 1984, Don worked in the hotel industry, but after moving back Don began working for the Grayson County News Gazette, where he remained for a little over two decades. He has since retired, but didn't feel quite ready to give up sports writing, so he felt joining the K105 team was the perfect fit. In his free time, Don enjoys reading mystery novels and working crossword puzzles.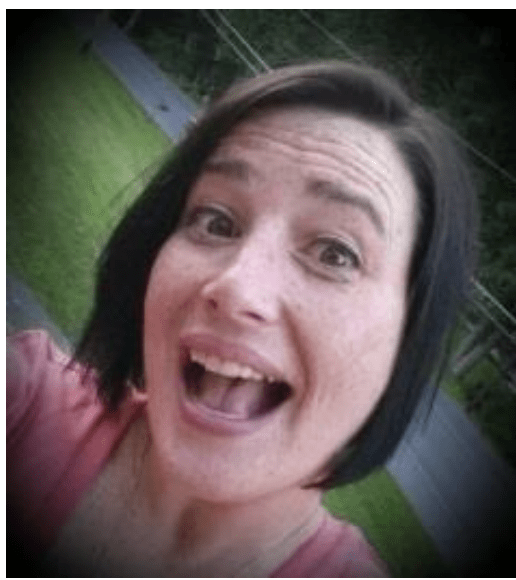 Venetia- Midday DJ: 
Hi I'm Venetia! My fiance is a police officer, so that can be a little nerve wracking sometimes, but I wouldn't change a thing. Together we have 2 furry "children" that we've rescued. Riggins is a black lab/beagle mix and he is our oldest, and Zora is a pitbull mix (although she doesn't really know how to be scary, but it's funny to watch her try). Thanks for letting me into your workday, I hope I make it just a little more enjoyable.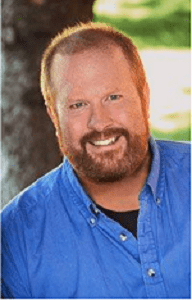 Chuck D- Afternoon DJ:
Hey there, I'm Chuck D! I was born in the hills and hollers of West Virginia, but I've managed to travel all over this great nation of ours (in fact, of all 50 states, there are only two that I have yet to visit-can you guess which two?). I LOVE movies and music (naturally) and I spend a great deal of time fawning over my lovely wife and two sons. Now, if I could just get a few minutes alone in the bathroom from time to time, life would be perfect!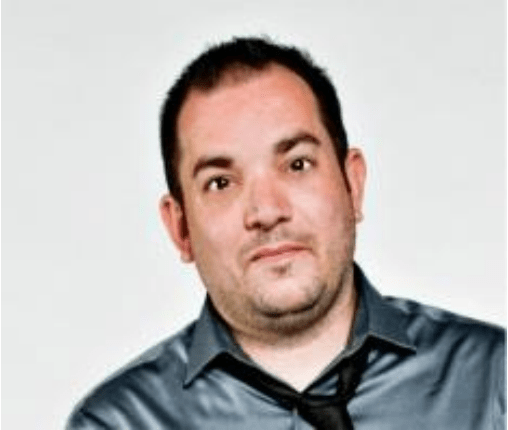 Bernie Mack- Evening DJ:
Bernie Mack is a bit of a mystery. We don't know where he was born… or if he has brothers or sisters. He told us that he was the proud winner of the 2006 Heisman trophy – a fact that took 3 minutes of Googling to prove false. He also said that he was tall (not true) and a former 5-time winner on Jeopardy (also not true). We can confirm he has a wife Emilie, daughter Annabelle, two dogs, Howard and Kiwi, and a pet lion, Darnell (not true). His favorite food is sandwiches. And meatballs.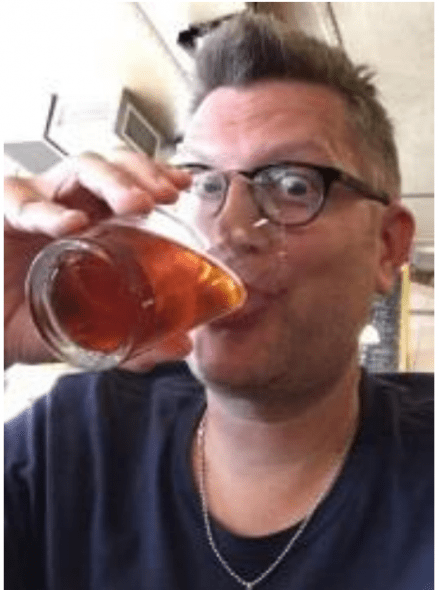 Beau Derek- Overnight DJ:
Hello, I'm Beau Derek, and I am a self-professed beer snob! I love visiting local breweries in different cities and states all over the country. I use my smart phone for everything including watching TV and listening to radio streams. I enjoy going to concerts and getting to hang with the musicians. Sheppard, Justin Timberlake, Counting Crows, Katy Perry and One Republic are some of my favorite artists!