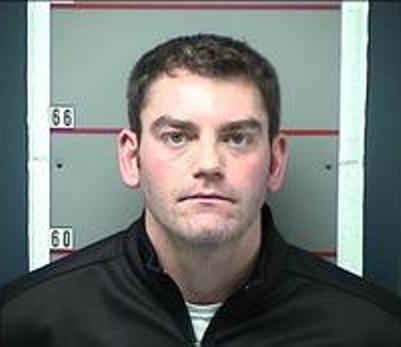 The third-degree rape trial of former Grayson County High School teacher and head baseball coach Gavin Logsdon has been declared a mistrial.
The mistrial was declared after a jury panel of 12 impartial jurors (plus one alternate) was unable to be selected out of approximately 60 citizens in the jury pool. The fact that the Logsdon family is well-known in Grayson County, plus the publicity surrounding Logsdon's arrest and indictment surely contributed to the difficulty of sitting an impartial panel.
Circuit Court Judge Robert Miller will now ask Logsdon and his attorney whether they want to set a new trial date, which could be as far away as one year, or file for a change of venue, moving the trial out of Grayson County.
Logsdon was arrested by Kentucky State Police on November 22, 2016. During an interrogation by KSP Detective Bryan Washer later that day, the then 30-year-old Logsdon admitted to having a sexual relationship with a 17-year-old female student, according to Logsdon's arrest citation. The citation says that the sexual relationship between Logsdon and the juvenile student began in June 2016.
According to KSR 510.060, third-degree rape, also referred to as statutory rape, is defined as:
Being a person in a position of authority or position of special trust, as defined in KRS 532.045, he or she engages in sexual intercourse with a minor under eighteen (18) years old with whom he or she comes into contact as a result of that position.
Third-degree rape is a class D felony, punishable by one to five years in prison.
Logsdon, who resigned his teaching and coaching positions at the high school on November 28, 2016, remains free on a $10,000 partially secured bond.
By Ken Howlett, News Director
Contact Ken at ken@k105.com or 270-259-6000