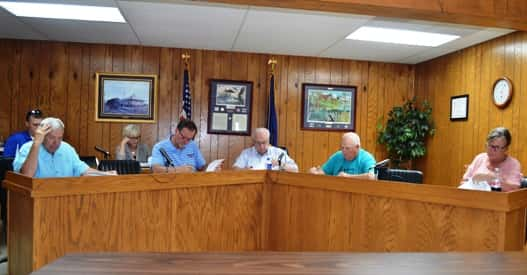 At Monday night's Leitchfield City Council meeting, council members unanimously voted to compensate Tourism Commission Chair Ryan Bratcher $200 per month, while also agreeing to provide a $100 per month stipend to Tourism Commission members (council members Tooty Cottrell and Margaret Fey were not present for the vote).
In a related matter, it was announced that two spots on the Tourism Commission are up for appointment, and Tourism Director Ilsa Johnson has asked that anyone interested in serving to please submit a resume at the Centre on Main by June 13.
The two seats up for appointment are currently held by Jose Soto and Jessica Embry. They are both eligible for re-appointment.
The other members of the commission are Anthony Miller, Wendell Sharp, Angie Jones, and Joyce Mudd.
Tourism Commission meetings are held on the fourth Tuesday of each month at 8:30 at Centre on Main.
The council is also sending two letters to owners of dilapidated properties asking that they make repairs/clean up the property. If the property owners fail to comply in a timely manner (set forth in the letters), the city will step in and clean up the property and send the property owner a bill for the work completed.
By Ken Howlett, News Director
Contact Ken at ken@k105.com or 270-259-6000