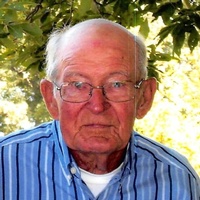 Raymon Crawford, age 89, of Caneyville, KY, passed away Friday, (November 16, 2018) at Springview Nursing and Rehab in Leitchfield, KY.
He was born on February 22, 1929 in Grayson Co., KY, the son of the late Carl and Catherine Goff Crawford.
He was a retired farmer who enjoyed hunting and fishing and was a member of Richland Baptist Church.
He is survived by two sons, Mike (Brenda) and Morris Crawford of Caneyville; one daughter, Marilyn (Gary) Wilson of Caneyville; one grandson, Aaron Crawford; three great-grandchildren, Elizabeth, Brenis and Christopher Crawford; three great-great grandchildren, Lilly Jo, Evelynn Pearl and Brenda Ann, two  brothers, Loy Crawford of Louisville and Charles Crawford of Leitchfield.
Other than his parents, he was preceded in death by his wife of 68 years, Evelyn, three brothers, H. C., A. J. and Daymon Crawford.
Funeral services will be at 11:00 a.m. Tuesday, (November 20, 2018) at the Dermitt Funeral Home in Leitchfield. Bro. Randall Deweese will be officiating. Burial will be in the Layman Memorial Cemetery.
Visitation will be at the Dermitt Funeral Home from 3:30 p.m. to 8:00 p.m. on Monday and from 9:00 a.m. Tuesday until time of services.
Online condolences can be made in the guestbook on our website at www.dermittfuneralhome.com.