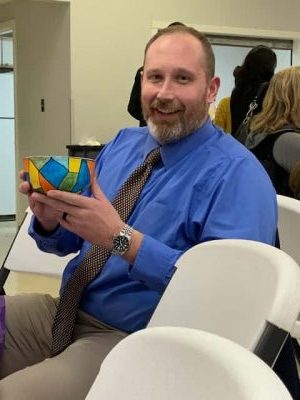 (Leitchfield, KY) – The cold rains didn't keep the crowd from warming up with soups, artisan breads, desserts, and charitable hearts Monday evening at St. Joseph Parish Hall.
The 2nd Annual Empty Bowls Soup Supper was well attended with approximately 175 people passing through to chose from soups donated by five local restaurants, fresh bread baked by the Knights of Columbus, and hundreds of bowls hand painted by locals – including some specialty bowls crafted by local artists: Larry Elmore, Paula Haynes, Rhonda Frank, and Deb Mulligan.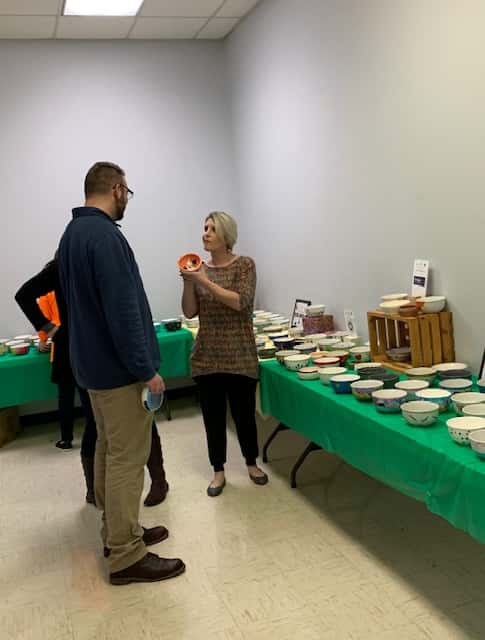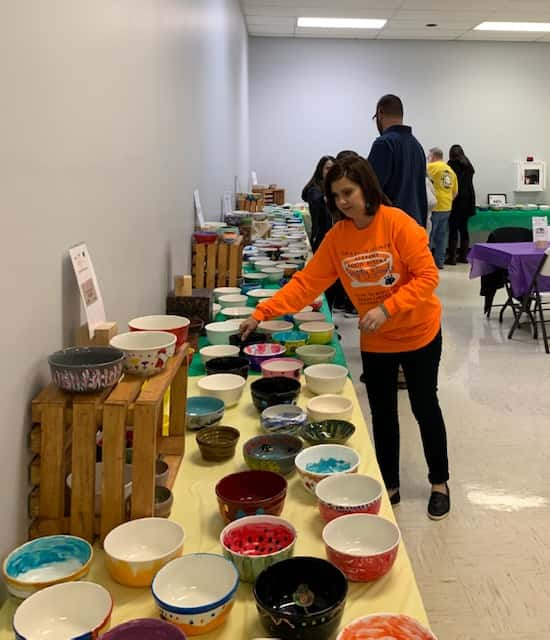 Grayson County Alliance Director Debbie Childress said with 175 paying patrons, 41 tables sponsors – at $25 each – and the silent auction of the specialty bowls and artwork the total night raised just over $4,800; that's an increase over last year's total of $4,300.
The "Dragon Bowl" painted by renowned Dungeons and Dragons artist Larry Elmore was sold through silent auction for $300.  This is the second bowl Elmore has painted for the Grayson County Alliance fundraiser.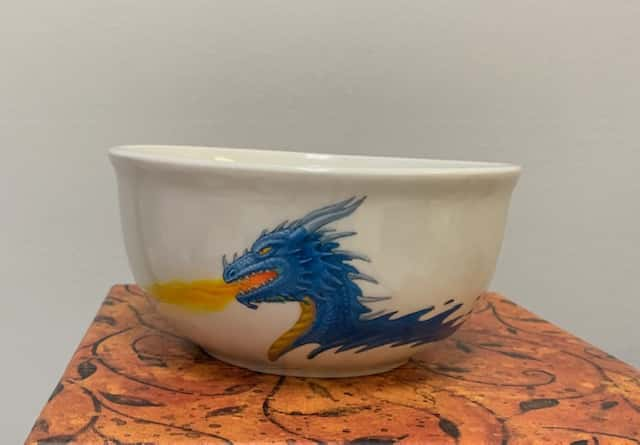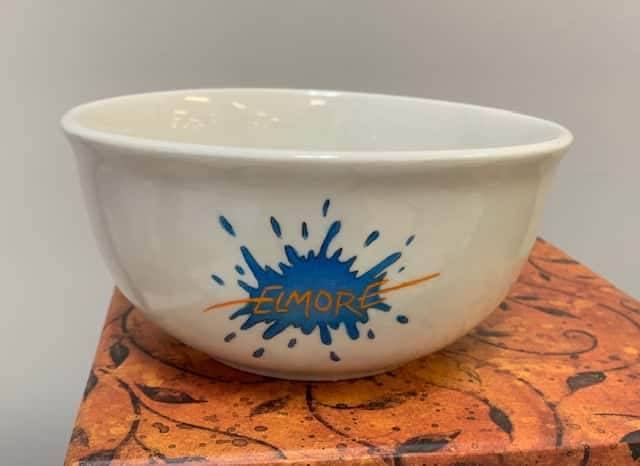 The money raised, according to Childress, represents 10,000 meals that the GC Alliance Food Pantry will be able to serve to those in Grayson County who struggle with food insufficiency.  Childress says they currently serve approximately 700 families in Grayson County monthly.
The Grayson County Alliance can be reached at (270) 259-4000 if you would like more information on their food distribution program.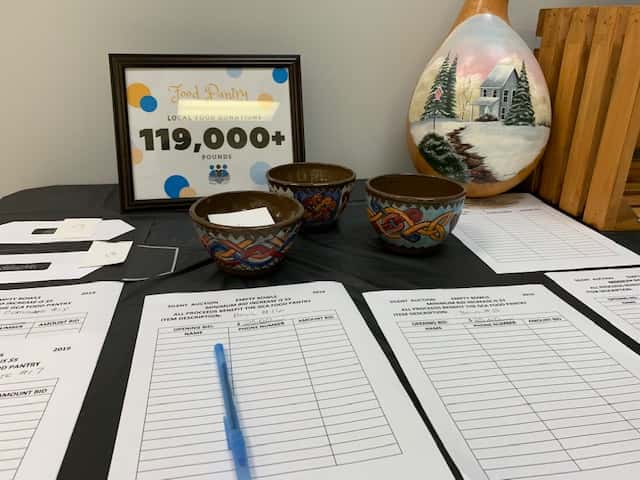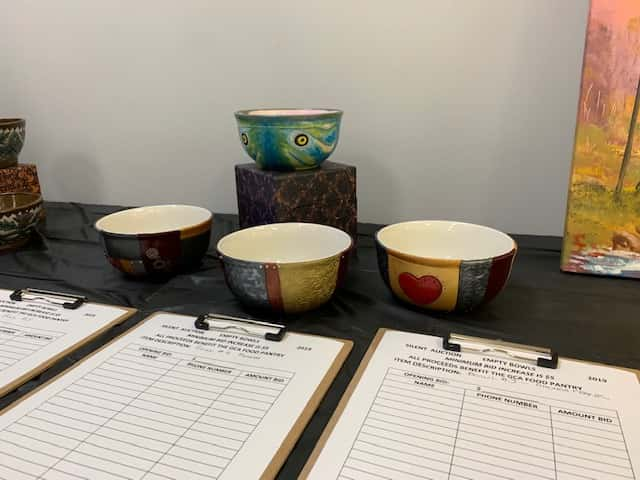 Misty Thomas, K105 News Contributor