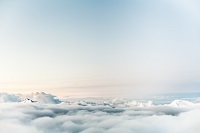 Virginia Logsdon, age 66 of Caneyville passed away Friday, February 22, 2019 at her residence.  She was born August 19, 1953 in Louisville, Kentucky the daughter of the late Stanley and Hazel Kessinger Constant.
She is survived by her husband Danny Decker, five children, Diane Evans (Ron), David Logsdon (Penny), Tonya Guiton (Robert), Tina Morton (Wallace) and Sandy Williams (Dylan), one sister, Debbie Frank, one brother, Steve Constant, many grandchildren, great-grandchildren and great-great-grandchildren.
She was preceded in death by her parents, her husband, Deward Logsdon, two children, Denise Miller and Deward Chip Logsdon, Jr. and three sisters, Sandy Constant, Shirley McDowell, and Hilda Jo Brooks.
Funeral services will be held at 1:00 p.m., Wednesday, February 27, 2019 at the Watson & Hunt Funeral Home in Leitchfield.  Burial will be in Williams Cemetery in Wax.  Visitation will be held from 12 noon until 8:00 p.m.  Tuesday and from 9:00 a.m. until service time on Wednesday at the funeral home.
Watson & Hunt Funeral Home is both honored and privileged to be entrusted with the care of Mrs. Logsdon.  Share your messages of condolence with the family of Virginia Logsdon at www.watsonandhunt.com