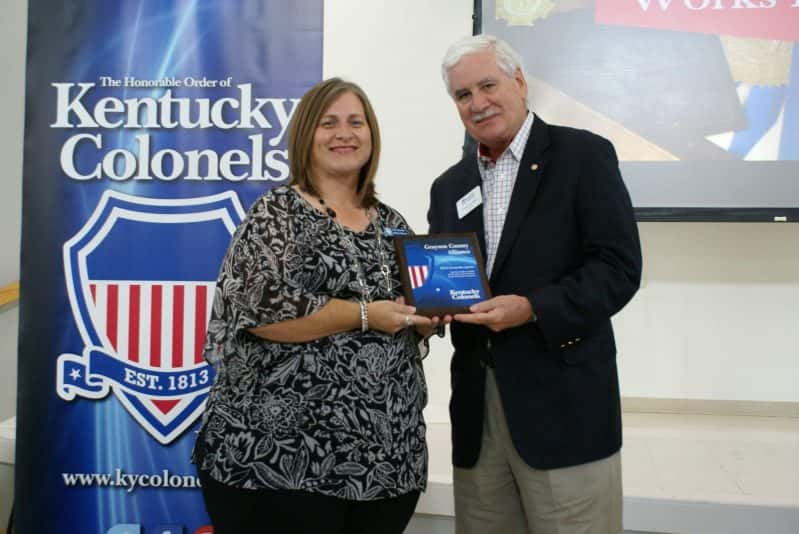 Grayson County Alliance (GCA) has announced that the agency has received a grant from the Honorable Order Kentucky Colonels (HOKC) for over $4,000 to purchase a warehouse racking system and rolling ladder.
The equipment purchased with the $4,394 grant will enable employees to reorganize the food pantry to better serve Grayson County families.
"The Colonels Good Works program is fantastic and making a huge impact for GCA," GCA Director Debbie Childress said. "HOKC has invested in our families and we are grateful."
The GCA serves lower income families who are food insecure by providing basic food support through the USDA Commodities, Senior Commodities (CSFP), student BackPack Food Program as well as donated and purchased foods.
The organization holds monthly informational and educational classes to support families as they move toward self-sufficiency. They strive to offer solutions to problems facing families in poverty by offering comprehensive referrals to other supportive agencies and serving as a Volunteer Income Tax Assistance site each year.
"GCA depends on volunteers each year and is excited to host active Kentucky Colonels on October 5 for their day of service," Childress said.
Those interested in being an active Kentucky Colonel or nominating someone to become a Colonel is asked to contact HOKC National Headquarters at 502-266-6114 or go to www.kycolonels.org.
Courtesy of the Grayson County Alliance