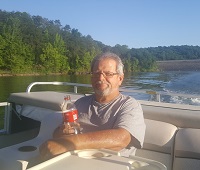 Tommy L. Duvall, 64, of Anneta passed away at 6:10 AM Saturday Dec. 14, 2019 at Jewish Hospital in Louisville.
The Edmonson County native was manager at Jr. Foods Store in Sweeden for 35 years. He was a son of the late Dennie Duvall and Vicie Jane Meredith Duvall. He was preceded in death by a sister, Anna Louise Duvall; and two brothers, Stanley Junior Duvall and Jerry Duvall.
Funeral services will be held at 11:00 AM Thursday at Potters Hope Ministries in Leitchfield, where he was a member, with burial to follow in Jock Cemetery. Visitation will be 5-8 PM Tuesday, 9:00 AM-8:00 PM Wednesday at Gravil Funeral Home and after 9:00 AM Thursday at the church.
Surviving are his wife, Doris Davis Duvall; two sons, Brant Duvall (Erina) of Leitchfield and Brian Duvall (Jennifer) of Anneta; a brother, Danny Duvall (Charlotte) of Bee Spring; five grandchildren, McKenzie, Madison and Brayden Duvall and Natalie and Lauren Hack; a niece; a nephew; and several great nieces and nephews.