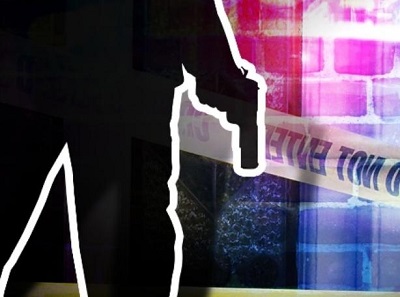 Believing his family was in mortal danger, an Ohio County homeowner has shot a prowler multiple times.
Ohio County Sheriff Tracy Beatty said that Thursday night at approximately 9:50, his office responded to a report of a prowler at the residence at 318 Hwy 85, in Centertown. With deputies en route and while on the phone with Ohio County Dispatch, the caller advised that her husband had shot the prowler, according to Beatty.
Upon police arriving at the scene, deputies found the prowler, Adam Hardin, of Livermore, on the ground next to the front porch suffering from multiple gunshot wounds.  The homeowner, Mark Stewart, told deputies that he confronted Hardin near the back of the residence.
After a "verbal confrontation," Stewart retreated toward the front door of his home with Hardin following, Beatty said. Stewart continued to advise Hardin to stop or he would shoot, with Stewart telling deputies that he believed his family's lives were in danger.
Beatty said that when Stewart got to his front door, Hardin continued up the steps and onto the porch, where Stewart shot Hardin four times with a .22 caliber handgun.
Hardin was transported to Ohio County Regional Hospital with life-threatening injuries, Beatty said. Hardin is believed to have been under the influence at the time of the shooting.
The incident remains investigation and "the case will be presented to the grand jury for further review," according to Beatty.
By Ken Howlett, News Director
Contact Ken at ken@k105.com