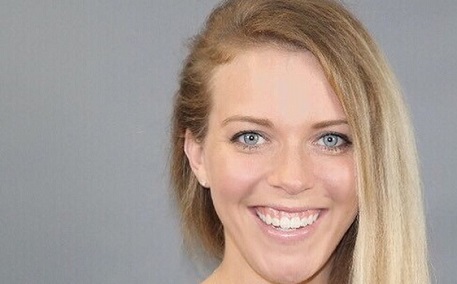 A former Grayson County High School basketball star has been named the new head coach at Spalding University, in Louisville.
It was announced on Thursday that Kylee Gorby, 26, will replace retiring head coach Charlie Just who led Spalding for 15 seasons and is the program's all-time winningest head coach. Gorby had been an assistant coach at Georgetown College since 2017.
"We're very excited to have Coach Gorby as our new head women's basketball coach," said Spalding Athletic Director Roger Burkman in announcing Gorby's hiring. "She brings a lot of energy, determination and a strong work ethic. Coach Gorby is exactly what Spalding University needs in a coach and role model for our student-athletes."
Spalding was runner-up in the 2020 St. Louis Intercollegiate Athletic Conference Tournament and has twice appeared in the Division III NCAA Tournament since becoming eligible for the event in the 2012-2013 season.
Gorby, obviously excited about the opportunity, said being hired as a head coach is a "dream come true."
"I am honored and excited for the opportunity to lead the women's basketball program at Spalding University," Gorby said. "This institution is rich in tradition, and has leadership and vision. To lead a collegiate basketball program in the state of Kentucky is a dream come true. I want to thank Coach Charlie Just for the foundation he laid here at Spalding, and I am looking forward to building upon that success."
Gorby starred on the hardwood for Grayson County High School from the 2008 season, as an eighth grader, until 2012, scoring over 1,000 points in her career. She was named First Team All-Region in 2012, and First Team All-District in both 2011 and 2012.
Her Lady Cougars squads won five consecutive district tourney titles, and were Third Region runner-up in 2011 and 2012. As a senior, Gorby averaged 16 points and five assists per game.
While at GCHS, Gorby also participated in cross country, softball and tennis, as well as being named a Kentucky Governor's Scholar.
Gorby matriculated to Asbury College after graduating from GCHS, and as a 5-foot-9 point guard she led the Eagles to a 98-34 record, the program's winningest four year stretch in school history. Asbury participated in back-to-back national tournaments in 2011 and 2012 after the Eagles won conference tournament titles in both seasons. The 2011 national tournament was the program's first-ever appearance in the event.
In her senior year at Asbury, Gorby was selected First Team All-KIAC and to the NAIA All-Tournament team. For her career, she scored 1,197 points, handed out 410 assists and snagged 452 rebounds.
By Ken Howlett, News Director
Contact Ken at ken@k105.com