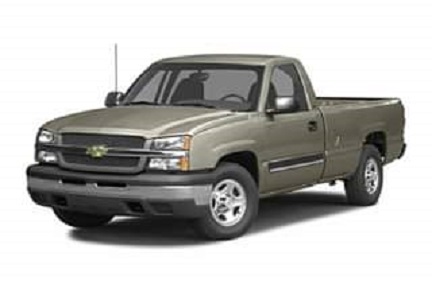 The Ohio County Sheriff's Office is asking for help locating a truck stolen near Horse Branch.
Ohio County Sheriff Tracy Beatty said the theft occurred at approximately 2:30 Sunday morning in the 9800 block of Hwy 62.
The stolen vehicle is a silver 2002 Chevrolet 1500 Silverado 4×4 pickup with a chrome gas cap and pinstripe. It was hooked to a utility trailer; however, the trailer has since been recovered in Horse Branch, Beatty said.
Anyone with information on the location of the truck or the person responsible for the theft is asked to contact the Ohio County Sheriff's Office at 270-298-4411.
(Photo is of a truck similar to the one stolen, courtesy of the Ohio Co. Sheriff's Office)
By Ken Howlett, News Director
Contact Ken at ken@k105.com