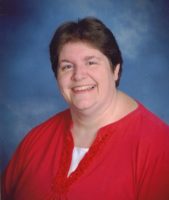 The long-time director of the Grayson County Public Library has died.
Lisa K. Jones, 52, of Big Clifty, passed away Sunday at Hardin Memorial Hospital.
Jones was a graduate of Grayson County High School before matriculating to Transylvania University where she performed her undergraduate work. Jones earned her MA in Library Science from the University of Kentucky.
Jones served as director at the Grayson County Public Library from 2007 until her death. She oversaw the relocation of the library from East Market Street (where the facility moved in 1980), to a newly constructed facility at 163 Carroll Gibson Boulevard in May 2017.
Prior to leading the Grayson County Public Library, Jones was director of the Washington County Public Library. She also worked at the Daviess County Public Library and as the children's librarian in Grayson County, according to her obituary.
"Lisa's sense of humor and ability to make people laugh was well known," her obituary said. "She loved game nights, books, music, and movies. She was community-minded, a devoted follower of Jesus, a loving daughter, sister, aunt, and friend."
A post on the Grayson County Public Library's Facebook page reads: "It is with deep regret that we announce the passing of our Director, Lisa Jones. The Grayson County Public Library will be closed on Wednesday, June 17" so library employees may attend Jones' funeral service.
By Ken Howlett, News Director
Contact Ken at ken@k105.com