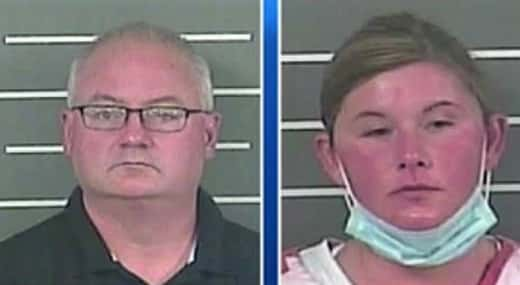 An eastern Kentucky doctor and his office assistant, who is also the doctor's wife, pled guilty on Monday to unlawfully distributing opioids and other controlled substances when the defendants did not have a legitimate medical practice.
Scotty Akers, M.D., 48, and Serissa Akers, 33, both of Pikeville, pled guilty to unlawfully distributing controlled substances. As part of the plea, Scotty Akers also agreed to pay a monetary judgement of $12,275.
"As part of their guilty pleas, the defendants admitted to using Facebook messenger to sell unnecessary prescriptions for opioids," the U.S. Attorney's Office said in a press release. "According to their plea agreements, Serissa Akers exchanged prescriptions written by Scotty Akers for cash in parking lots around Pikeville."
The defendants also admitted to performing no physical examinations that would justify these parking lot prescriptions, failed to keep virtually any records on the patients who received the prescriptions, allowed patients to receive early refills, and failed to engage in other measures that prevent the abuse and diversion of opioids.
The defendants continued operating their opioid-delivery scheme even after they came under investigation and up until the moment when Scotty Akers' medical license was suspended.
Sentencing has been scheduled for November.
By Ken Howlett, News Director
Contact Ken at ken@k105.com