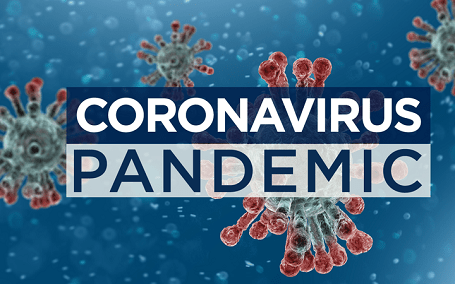 Gov. Andy Beshear on Thursday announced the second highest number of coronavirus cases in a single day as the governor reported 1,260 newly confirmed cases of the virus.
The new cases increase Kentucky's COVID-19 victim count to 84,195. Over the last two days, 2,536 coronavirus cases have been confirmed in the commonwealth.
Of the new cases, 168 are children 18 and under, with 29 of those cases children five-years-old and younger.
"We just can't ignore it," Beshear warned. "We can't pretend like it's not here. We can't allow the fact that we are inconvenienced make us pretend that the virus isn't with us and isn't deadly."
Officials reported 20 new deaths Thursday, the most in a single day in several weeks, raising the total to 1,296 (1.5 percent fatality rate) Kentuckians lost to the virus.
The deaths reported Thursday include an 86-year-old man from Bracken County; a 71-year-old woman from Christian County; four women, ages 82, 88, 92 and 100, from Daviess County; two women, ages 74 and 96, from Greenup County; two women, ages 92 and 97, and a 74-year-old man from Henderson County; two women, ages 49 and 84, and a 64-year-old man from Jefferson County; an 88-year-old woman from Knott County; an 80-year-old man from Pulaski County; a 72-year-old woman from Scott County; an 81-year-old man from Webster County; and an 85-year-old woman and a 73-year-old man from Whitley County.
The rolling seven-day positivity rate rose yet again from Wednesday's 4.72 percent to 4.94 percent on Thursday.
The number of patients hospitalized with the virus continues to go up, as well, as 738 patients are currently in a hospital, up 27 over Wednesday. People being treated in ICUs also rose from Wednesday's 185 to 192 on Thursday.
At least 16,928 (19.6 percent) Kentuckians have recovered from the virus, and 1,751,264 COVID-19 tests have been performed in the state.
By Ken Howlett, News Director
Contact Ken at ken@k105.com