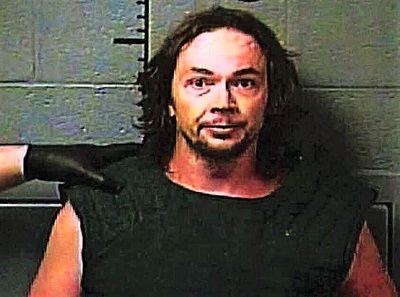 An eastern Kentucky man is behind bars after killing one of his children and seriously injuring another in a double-shooting.
Kentucky State Police said 36-year-old David Hampton, of Vicco (Perry Co.), was arrested Wednesday morning after Perry County deputies and troopers responded to a residence on Montgomery Creek Road and found that two of Hampton's children had been shot.
The childrens' mother took the two injured children, along with another child, to her parents' house, next door to where the shooting took place.
The injured children were transported to Hazard Appalachian Regional Healthcare, with two-year-old Rose Hampton dying at the hospital. The other child, a 12-year-old boy, was airlifted to a Tennessee hospital where he is listed in stable condition after being shot in the neck, police said.
Hampton has been charged with one count of murder (domestic violence), attempted murder, two counts of first-degree wanton endangerment, and resisting arrest.
Authorities continue to investigate, but Kentucky State Police say the shootings were intentional and "premeditated."
Perry County Sheriff Joe Engle issued the following statement on the tragedy on the Perry County Sheriff's Office Facebook page:
On behalf of my office and I, we hurt in our hearts and souls for the mother, siblings, and family that have suffered one of the most, if not the most horrific act to ever occur in our county.  
I know our community is reeling and grieving from this tragedy; trying to come to grips with what we still can't believe has happened in our little community. We grieve with you as well.  
2020 has been a year unlike any of us has ever experienced. Family, neighbors, and our friends are more important to us now than they have ever been before. Let us come together and grieve so we can begin to heal.  
I pray that The Good Lord allows his peace to once again reign on this community and in our hearts. May we all hope to see better days ahead.
May God bless Perry County, 
Sheriff Joe Engle