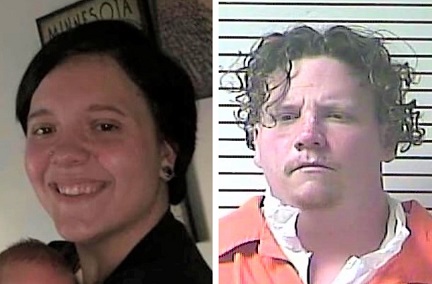 A Grayson County woman has been murdered in Radcliff.
Friday morning at approximately 11:00, the Radcliff Police Department responded to 870 Scenic Drive, in a densely populated neighborhood off Hwy 31-W, on the report of a body laying outside near the backdoor of a residence, The News-Enterprise reports.
Upon arriving, police found the naked body of 27-year-old Angela Dawn Kerr, of Big Clifty. She had been shot multiple times inside the home and dragged outside. Radcliff police believe Kerr's clothes were cut off "at some point during the assault inside the residence," the newspaper reports.
The murder suspect, 31-year-old Joseph Eugene Meredith, of Radcliff, was captured by police about seven hours later two blocks from the murder scene. Meredith, a convicted felon, was in possession of the handgun believed to have been used to kill Kerr.
Police are unsure of the relationship between Meredith and Kerr.
An autopsy has been performed at the state Medical Examiner's Office in Louisville.
Meredith was charged with murder, abuse of a corpse and possession of a handgun by a convicted felon and lodged in the Hardin County Detention Center on a $500,000 cash bond.
(Photo l-r: Angela D. Kerr, Joseph E. Meredith)
By Ken Howlett, News Director
Contact Ken at ken@k105.com