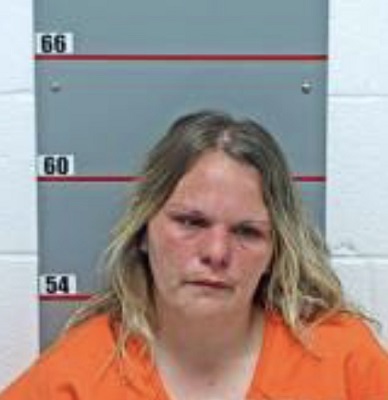 A Leitchfield woman has been arrested for stealing tens of thousands of dollars in cash and lottery tickets from a local business.
The Leitchfield Police Department arrested 33-year-old Donna Clark and charged her with theft by unlawful taking (more than $10,000 less than $1 million) and first-degree unlawful access to a computer.
According to Leitchfield Police Department Detective Kevin Smith, over an extended period of time, Clark stole $40,000 in cash and lottery tickets from Center Court Food Mart, at 1421 Brandenburg Road, where she worked as a manager. Smith said Clark altered documents to facilitate the ongoing crime.
Aiding Clark was the coronavirus pandemic, as the business' owner attributed the drop in revenue to the health crisis, police said.
Clark was arrested Tuesday on the strength of an indictment warrant and lodged in the Grayson County Detention Center. She is no longer listed as an inmate.
By Ken Howlett, News Director
Contact Ken at ken @k105.com