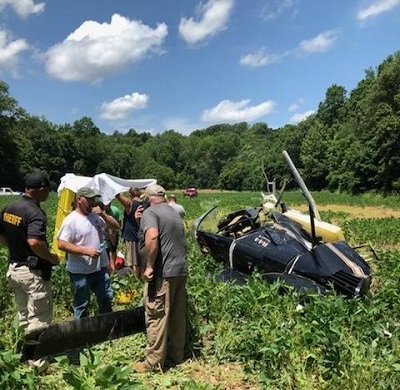 One person has been injured after a crop spraying helicopter crashed in a Butler County field.
The helicopter went down Friday morning at approximately 11:15 in a soybean field in the 11000 block of Russellville Road, near the Logan County line. Butler County Sheriff Scottie Ward told the Beech Tree News that the copter lost power before crashing.
Two people were on board the aircraft, with the pilot airlifted to Vanderbilt University Medical Center, the news outlet reports. The passenger was not injured.
The FAA was on scene Saturday to investigate the crash.
(Photo courtesy of the Beech Tree News)
By Ken Howlett, News Director
Contact Ken at ken@k105.com