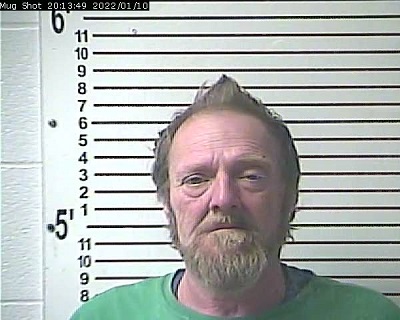 A Hardin County man has been jailed after leading Kentucky State Police on a pursuit from Rineyville to Custer.
On Monday afternoon, 55-year-old Johnny R. Keith, of Rineyville, was leaving a business on Rineyville Big Springs Road when a trooper ran his license plate and found that Keith's driver's license had been suspended, according to a report by The News-Enterprise.
When the trooper attempted a traffic stop, Keith fled at 80 miles per hour. During the 30-mile pursuit, the suspect ran two motorists off the road as he drove in the opposite lane of travel multiple times.
As the chase reached Custer, a Breckinridge County deputy blocked the intersection at Hwy 690 and Hwy 86, bringing the pursuit to an end.
Keith, who also had five active warrants in several counties, was charged with first-degree wanton endangerment, first-degree fleeing or evading police, resisting arrest, his second DUI, and driving 25 mph over the limit.
He's being held in the Hardin County Detention Center on a $5,000 cash bond.
By Ken Howlett, News Director
Contact Ken at ken@k105.com