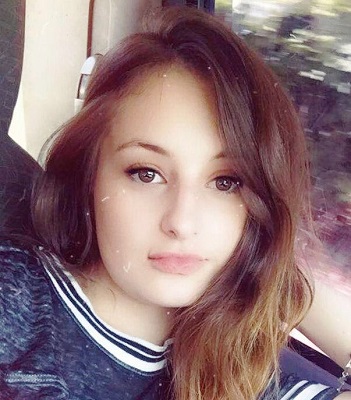 Kentucky State Police announced that the remains of a missing eastern Kentucky woman have been identified using rapid DNA testing.
"Utilizing the ANDE Rapid DNA Identification System, technology that generates DNA identification from forensic samples in fewer than two hours," state police positively identified a Leslie County woman missing since 2020.
Makayla Collett, 21, of Hyden, went missing on October 24, 2020. In 2021, unidentified remains were found in adjacent Clay County. The remains were tested with the DNA identification system, which led to a partial female DNA profile, KSP said.
KSP Forensic Scientist Regina Wells took further action to research the national missing person database and connected the remains to Collett.
"I found the missing person entry to Ms. Collett and noticed that she was missing from the adjacent county where the skull was found," Wells said. "Makayla had physical characteristics consistent with characteristics noted … during the evaluation at the medical examiner's office."
Collett's family gave DNA samples to the lab, which led to the positive identification of the missing woman's remains.
State police did not indicate how Collett died, or if officials have determined her cause of death, or whether foul play contributed to her death.
By Ken Howlett, News Director
Contact Ken at ken@k105.com