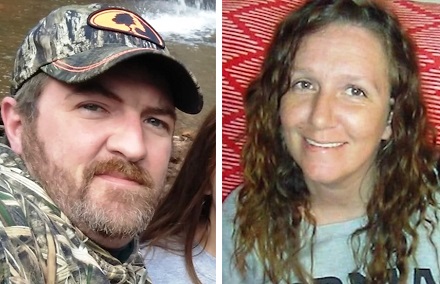 An eastern Kentucky couple has died in an apparent murder-suicide.
Kentucky State Police said the bodies of 40-year-old Scott Marcum and his wife, 37-year-old Natasha Marcum, were found in the couple's home in the 700 block of Blaine Creek Road Friday afternoon at approximately 2:00. The residence is located about 12 miles north of Louisa.
State police said the initial investigation determined the deaths were the result of a murder-suicide. Both suffered gunshot wounds.
Police have not released information on what type of firearm was used or which person is thought to have killed the other.
The case remains under investigation.
(Photos of Scott Marcum and Natasha Marcum courtesy of The Levisa Lazer.com)
By Ken Howlett, News Director
Contact Ken at ken@k105.com