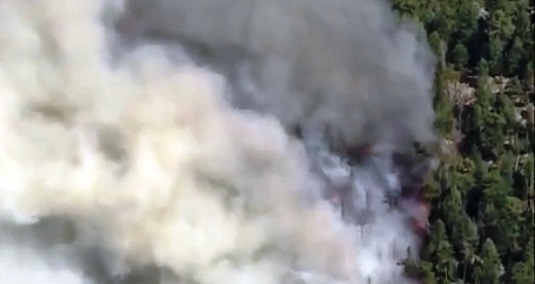 Multiple fire departments and residents battled a fire that destroyed over 100 acres of farmland in Smiths Grove.
On Monday afternoon, fire personnel responded to Elkins Farms after the gearbox in straw bale equipment malfunctioned, sparking a fire that consumed 120 acres, according to multiple media reports.
Fire departments from Smiths Grove, Richardsville and Gott responded and were assisted by local farmers who played a key role in extinguishing the huge blaze, according to a report by WNKY.com.
No injuries were reported.
(Photo: Fire consumes over 100 acres in Smiths Grove, courtesy of WNKY.com)
By Ken Howlett, News Director
Contact Ken at ken@k105.com