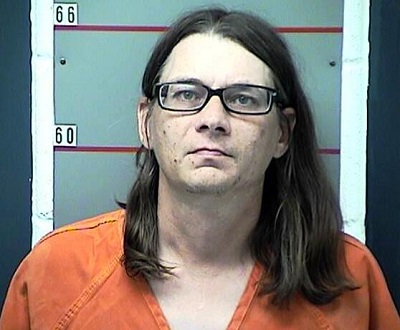 A Leitchfield man has been arrested after leaving the scene of an accident.
Wednesday afternoon at approximately 4:00, Leitchfield Police Officer Missy Skaggs and EMS responded to the accident at the intersection of Elizabethtown Road and the William Thomason Byway. As Skaggs was en route, it was reported by Central Dispatch that one of the drivers left the scene.
A Good Samaritan, though, followed the northbound vehicle on the bypass where it turned onto Brandenburg Road traveling north. The hit-and-run driver, 43-year-old Michael Arnold, of Leitchfield, continued on Brandenburg Road and crossed Eveleigh Bridge into Breckinridge County.
Police, including Grayson County Deputies Clay Boone and Erik Franklin, along with Kentucky State Trooper Joey Beasley, located the vehicle — with the assistance of a citizen — parked at a residence just over the Breckinridge County line.
Arnold was arrested and charged with leaving the scene of an accident and non-moving violations.
According to police, Arnold was traveling north on the bypass in a Chevrolet Cobalt when he struck a vehicle being driven by a female and traveling east on Elizabethtown Road. After the collision, Arnold briefly stopped before fleeing the scene.
The woman Arnold struck suffered only minor injuries.
Arnold was lodged and then released from the Grayson County Detention Center.
By Ken Howlett, News Director
Contact Ken at ken@k105.com