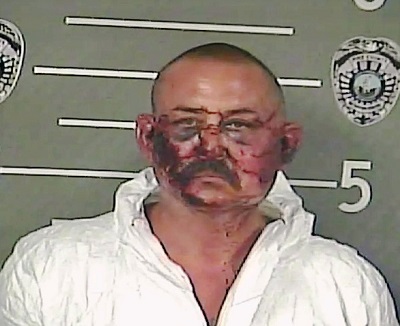 Another law enforcement officer has died as a result of being shot while attempting to serve a warrant in a small eastern Kentucky community on Thursday night.
Kentucky State Police said Prestonsburg Police Officer Jacob Chaffins, a three-year veteran with the Prestonsburg PD, has died from at least one gunshot wound.
The other officers who died in the shooting are Floyd County Deputy William Petry and Prestonsburg Police Department Capt. Ralph Frasure.
Floyd County Sheriff's Office K-9 Drago also perished in the shooting. The K-9 had been with the agency for six years, state police said.
Kentucky State Police said several Floyd County deputies and Prestonsburg PD officers attempted to serve a domestic violence-related "court warrant" at approximately 6:00 Thursday evening at a home on Main Street in Allen, a town of about 155 residents. They were immediately met with gunfire from a rifle from inside the residence.
"They encountered pure hell," Floyd County Sheriff John Hunt told news outlets. "They had no chance."
Three other law enforcement officers received injuries, Kentucky State Police said, with two currently hospitalized. Two officers are in stable condition and one officer was treated and released. Additionally, one civilian was injured during the incident and is receiving medical care at a hospital, KSP said in a statement.
Accused of the deadly shooting is 49-year-old Lance Storz, of Allen. He has been charged with two counts of murder of a police officer, attempted murder, five counts of attempted murder of a police officer, and assault on a service animal.
Storz was arrested after a standoff that lasted about five hours.
He is lodged in the Pike County Detention Center on a $10 million bond.
By Ken Howlett, News Director
Contact Ken at ken@k105.com