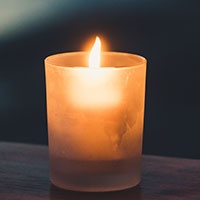 Marion "Roger" Armes,age 58, of Leitchfield, KY, passed away Thursday, (September 15, 2022) at his home.
He was born on September 14, 1964 in Clarkson, KY, the son of Marion D. and Janice Blankenship Armes.
He was a contractor and construction worker who enjoyed fishing, hunting and hanging out with friends and family.
He is survived by his spouse, Becky Duncan Armes; a daughter, Laranda Armes; three step-children, Rebecca Burnette, Samuel and Andrew Whitely; a grandson; his mother, Janice Blankenship Armes; his father, Marion D. Armes; and a special fishing buddy, Piper Duncan.
He was preceded in death by his brother, Randall Armes.
Funeral services will be at 2:00 p.m. Friday, (September 23, 2022) at the Dermitt Funeral Home in Leitchfield. Burial will be in the Hazelwood Cemetery.
Visitation will be at the Dermitt Funeral Home from 10:00 a.m. Friday until time of services.
Expressions of sympathy may take the form of donations to the Dermitt Funeral Home to assist with final expenses.