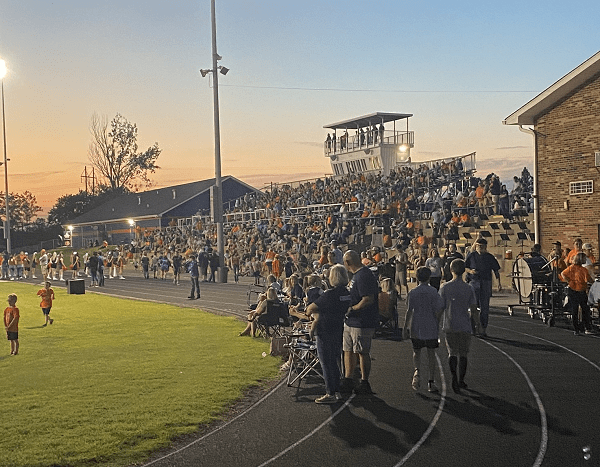 The Grayson County High School football team will have a new district when they kick off the new season in August.
The Cougars will be slated in the KHSAA Class 5A District 4, which includes Bullitt Central, North Bullitt, Seneca, and Moore.
This move came following a request from the school after the original proposal had them in a grouping with Bowling Green, South Warren, Greenwood, and Ohio County. School officials contacted the KHSAA in hopes of moving to District 4 and it was approved on Wednesday.
For the previous four seasons, the Cougars have been with Breckinridge County, Ohio County, Muhlenberg County, Graves County, and Owensboro.
This is not the first time that Grayson County has been in a district with schools from the north. From 2011-14, they were in with Jeffersontown, Iroquois, North Hardin, and John Hardin.
The KHSAA typically runs the alignment for a four-year period. Due to unknowns with enrollment numbers from COVID-19, they decided to make this alignment period only two years which will impact the 2023 and 2024 seasons.
Other local teams will also find themselves in new districts.
Edmonson County will be in with Owensboro Catholic, Fort Campbell, and Todd County Central.
Breckinridge County will join  Bardstown, John Hardin, Nelson County, and Thomas Nelson.
Butler County will be grouped with Adair County, Franklin-Simpson, Glasgow, and Hart County.
With the moves becoming finalized on Wednesday, schools can now finalize their schedules for the new year.
The opening week of the season will be on August 18.
By: Sam Gormley, Play-By-Play Announcer/Local Sports
Reach Sam at sam@k105.com
(Photo Courtesy: Grayson County Athletics)