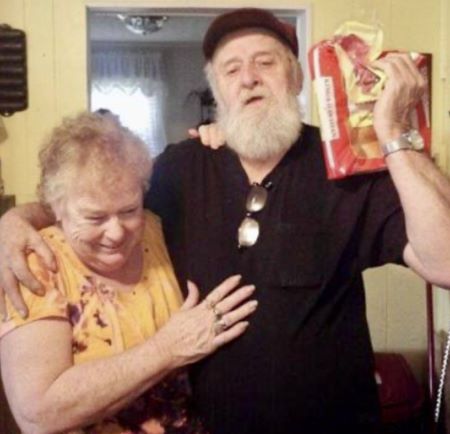 The husband of the woman killed after a restaurant sign fell on a vehicle in Elizabethtown has died.
Lloyd Curtis, 77, of Columbia, passed away Monday morning at a hospital after a Denny's restaurant sign weighing 2,600 pounds fell approximately 75 feet onto a car. His wife, Lillian Curtis, 72, died Thursday afternoon after being transported to University of Louisville Hospital.
The incident occurred Thursday afternoon at approximately 1:30 local time at the restaurant at 2008 North Mulberry Street. The vehicle was not in a parking spot, but was apparently driving by the sign to either park in the Denny's side lot or visit a restaurant adjacent to Denny's.
It's thought that winds up to 50 miles per hour displaced the sign, causing it to fall.
Lillian Curtis, who suffered a severe head injury, was sitting in the back seat of the car, while Lloyd Curtis, who had just been released from Jewish Hospital in Louisville following heart surgery three days prior, was sitting in the front passenger seat. The couple's daughter, Mary Graham, was driving the vehicle and suffered only minor injuries.
The Elizabethtown Police Department is investigating the incident.
(Headline photo l-r: Lillian and Lloyd Curtis, courtesy of WDRB.com)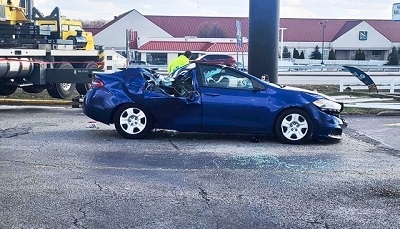 By Ken Howlett, News Director
Contact Ken at ken@k105.com