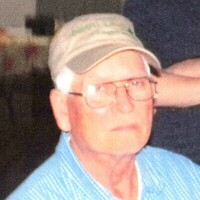 Aubrey Irvin Sanders, age 70, of Leitchfield, KY, departed this life on Saturday, January 21, 2023.
He was born on January 29, 1952 in Leitchfield, KY, the son of the late Edgar and Anna (West) Sanders.
He was retired from Campbell Hausfeld, who enjoyed coon hunting, fishing and sightseeing and was a member of the Broadway Missionary Baptist Church.
He is survived by his wife, Ronella (Logsdon) Sanders, a son, Jeffery Thomas Sanders, a grandson, Bryce Thomas Sanders, a granddaughter, Candice Jordon Sanders, and a chosen granddaughter, Darin Schorerlucke. Also surviving are three brothers, Bill (Beulah) Sanders, Bob (Linda) Sanders and Ronny (Regina) Sanders, two sisters, Judy (Jerry) Dermitt and Mary Ellen (Daymond) Higdon. Several nieces and nephews, brothers and sisters-in-laws also survive.
Other than his parents, he was preceded in death by a son, Jeremy Scott Sanders, two grandsons, Jeremy Braydon and Garret Daniel Sanders, four brothers, Edgar Jr., Charles, Russell and Johnny and four sisters, Emma Lou Jaggers, Arlene Stone, Pauline and Erma Sanders.
Funeral services will be at 1:30 p.m. Sunday, (January 29, 2023) at the Dermitt Funeral Home in Leitchfield. Bro. Matt Milam will be officiating. Burial will be in the Williams Cemetery in Leitchfield.
Visitation will be at the Dermitt Funeral Home from 10:00 a.m. Sunday until time of services.
Online condolences can be made in the guestbook on our website at www.dermittfuneralhome.com .