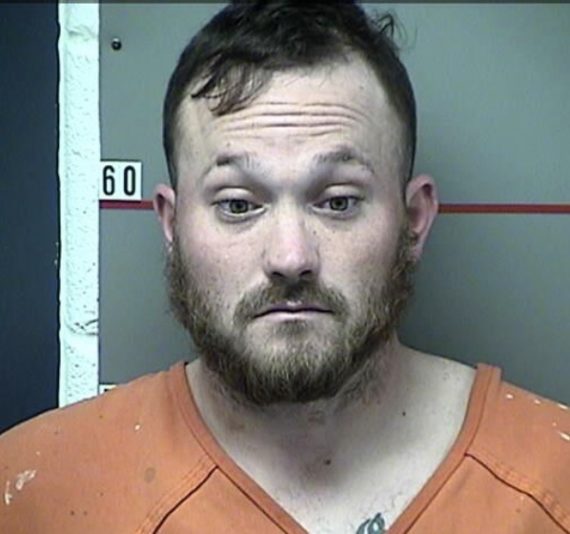 A Grayson County man has been arrested after pointing a handgun at a convenience store owner and his son.
Friday afternoon at approximately 12:15, the Grayson County Sheriff's Office responded to Opa's Market in the 11200 block of Elizabethtown Road (Hwy 62) on the report of a man, 31-year-old Joshua Barefoot, of Big Clifty, "threatening people," according to the arrest citation.
Upon arriving at the scene, the store owner told the sheriff's office that Barefoot, who left the scene prior to police arriving, "came into the store carrying an AR15 rifle and a handgun in his hand." Additionally, Barefoot was not "making any sense when (the store owner) tried to talk to him," the citation states.
Police watched video surveillance of the incident and observed Barefoot enter the store "holding up the handgun and pointing all around the store and at the owner and one of his sons," according to the citation.
Barefoot was arrested at approximately 2:30 at the Elizabethtown Police Department and transported to the Grayson County Detention Center where he was charged with two counts of first-degree wanton endangerment.
GCSO Lt. Sonny Poteet and Sheriff Norman Chaffins worked the case.
By Ken Howlett, News Director
Contact Ken at ken@k105.com