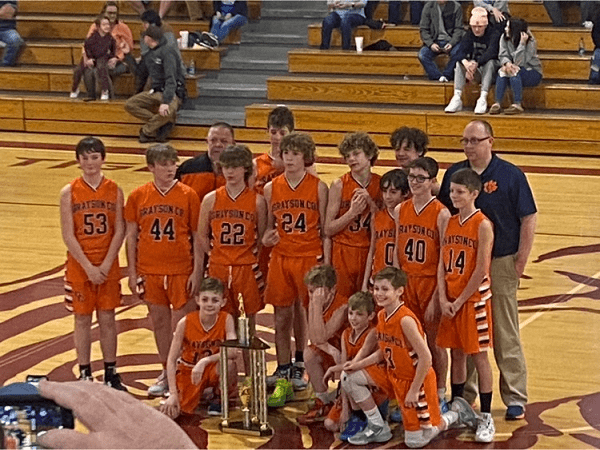 The Grayson County Middle School seventh-grade boys basketball team won the Green River Valley Conference championship Tuesday evening.
The win capped off a perfect 26-0 campaign for the Cougars.
In a game played at Breckinridge County Middle School, GCMS defeated longtime rival Muhlenberg North 58-48 in order to clinch the chance to cut down the nets.
As is tradition, the Cougars celebrated all the way from Harned and received a police escort around the Leitchfield Public Square to see their friends and family.
The team will try to continue its unbeaten streak next season with the first game set for December.
(Photo Courtesy: Grayson County Middle School)