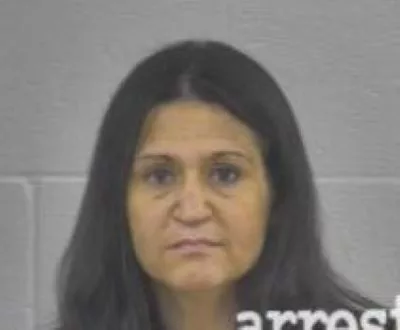 A middle school teacher under investigation for drug use has been arrested after being found with drugs and assaulting a school resource officer.
Melissa A. Neeley, 43, of London, was arrested last week at North Laurel Middle School.
Upon arriving at school Wednesday morning, The Sentinel Echol reports that Neeley was informed by a school resource officer that she was under investigation and was asked to leave school grounds. Neeley told the officer she was leaving but instead she entered the school building.
The school resource officer tried to stop Neeley in a hallway but the suspect pushed the officer out of the way and continued toward her classroom. The officer then placed Neeley under arrest for disorderly conduct, according to The Sentinel Echol.
The investigation into Neeley began when the school's principal witnessed Neeley snorting something off her desk.
During a search of Neeley, her vehicle and her classroom, police, according to The Sentinel Echo, found white residue on her desk, over a dozen hydrocodone pills, gabapentin polls, multiple pill crushers with a white powdery substance, a white powdery substance in her purse, and a plastic straw containing a white powdery substance.
She was arrested and charged with having a prescription controlled substance not in its proper container, third-degree assault of a police/probation officer, second-degree disorderly conduct, and possession of drug paraphernalia.
She was lodged in the Laurel County Correctional Center but has since been released.
By Ken Howlett, News Director
Contact Ken at ken@k105.com