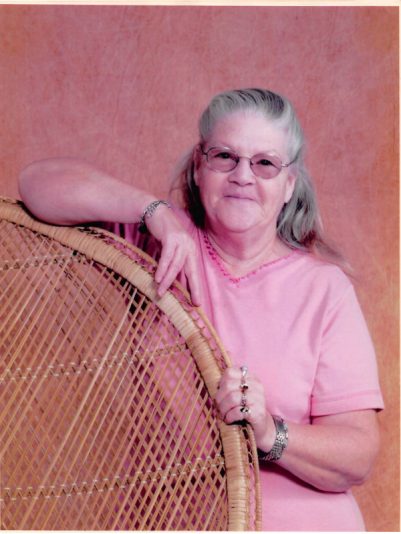 Jerline Mae Lacefield, age 81 of Caneyville, passed away Wednesday, April 10th 2019 at the Twin Lakes Regional Medical Center in Leitchfield. She was born January 26th 1938 in Jefferson County, Kentucky the daughter of Robert Lincoln & Lucy Mae Kiper Frank. She was a member of the Gospel Light Missionary Baptist Church.
She is survived by her children, Laverne Embry, John Kendelle (Amanda), Martha Stinson (David), Regina McCrady (Donald), Viola Williams (Timmy), Cleveland Lacefiled, Jr., Vonetta Marcum (Harold), & Charles Lacefield (Timmie), twenty-four grandchildren, thirty-three great grandchildren, six brothers, Bussie Frank, David Frank, Herman Frank, Tom Frank, Jimmy Frank, & Donnie Frank, and four sisters, Darcus Aline Garner, Marjorie Payton, Linda Crain, & Brenda Beasley.
Other than her parents, she was preceded in death by her husband, Cleveland Lacefield, two brothers, Jerry & Bud Frank, and four sisters, Mary Crain, Catherine Tarrence, Virginia "Sis" Lee, & Jean Woolen.
Funeral services will be held at 12 noon, Saturday (April 13th 2019) at the Caneyville Memorial Chapel. Burial will be in the Frank & Embry Cemetery in Caneyville. Visitation will be held from 3:00 p.m. until 8:00 p.m. Friday and from 9:00 a.m. until service time on Saturday at the funeral home.
In lieu of flowers, expressions of sympathy can be made in the form of donations to the Frank & Embry Cemetery Fund c/o Caneyville Memorial Chapel. The family asks that all gifts of food should be taken to the fellowship hall at the Gospel Light Missionary Baptist Church.
Caneyville Memorial Chapel honored and privileged to be entrusted with the care of Mrs. Lacefield. Share your messages of condolences with the family of Jerline Lacefield at www.caneyvillememorial.com.